In June Pat and her husband, Greg, joined other friends and family for a cruise on the Danube. What this did for Pat was to allow her to see some of the countries that she hadn't traveled to but have hosted visitors from here in the IVLP program.
We were in German, Austria, Hungry ,with an extra 5 days in the Czech Republic. Each country was gracious, beautiful and historic. The people we encountered were kind and helpful. Now, when our visitors ask if I have ever been to their country I can honestly say yes, although briefly, but been there.
The history of this area is truly amazing. Some of the buildings were built in the 1300's!! And still standing and still being used. The war (WWII) devastated some of the countries, others received minimal damage. Listening to the guides talk about this was a true eye opener, we, in the United States, are blessed that we didn't experience this devastation.
Here are some shots I grabbed with a bit about each one.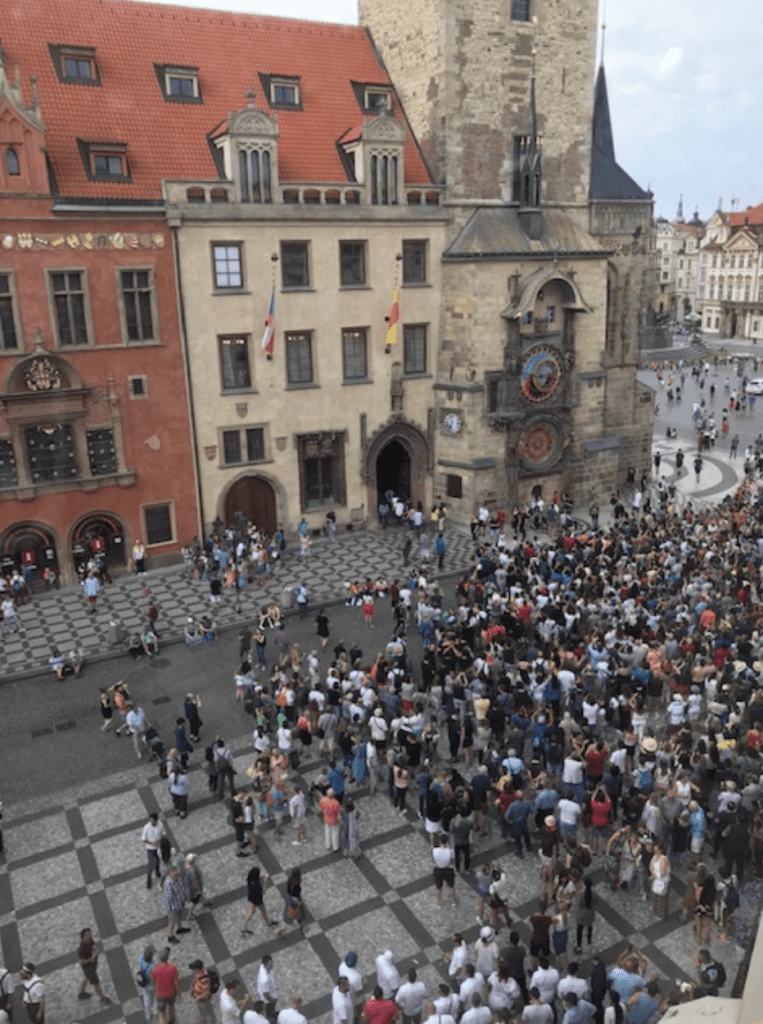 Thousands of people gather in the square to see the clock tower in Prague. Each and every hour from 7 a.m. to 10 p.m. you will witness the crowds standing there, looking at the clock and cheering when it chimes. Two little men rotate out the two doors on the top as the clock strikes the hour. Our apartment was just across the square so we got to see this frequently.
Another interesting fact was the number of Asian bride and grooms that come to Prague to get their pictures taken at the clock and other sites. The don't bring their own wedding dresses, they rent them from vendors near the site. We saw as many as 6 at a time waiting to get their pictures taken. All beautiful, just unusual to see.
We also witnessed an actual wedding at the church on the square with a small band playing outside as the bride and groom and guests left the church.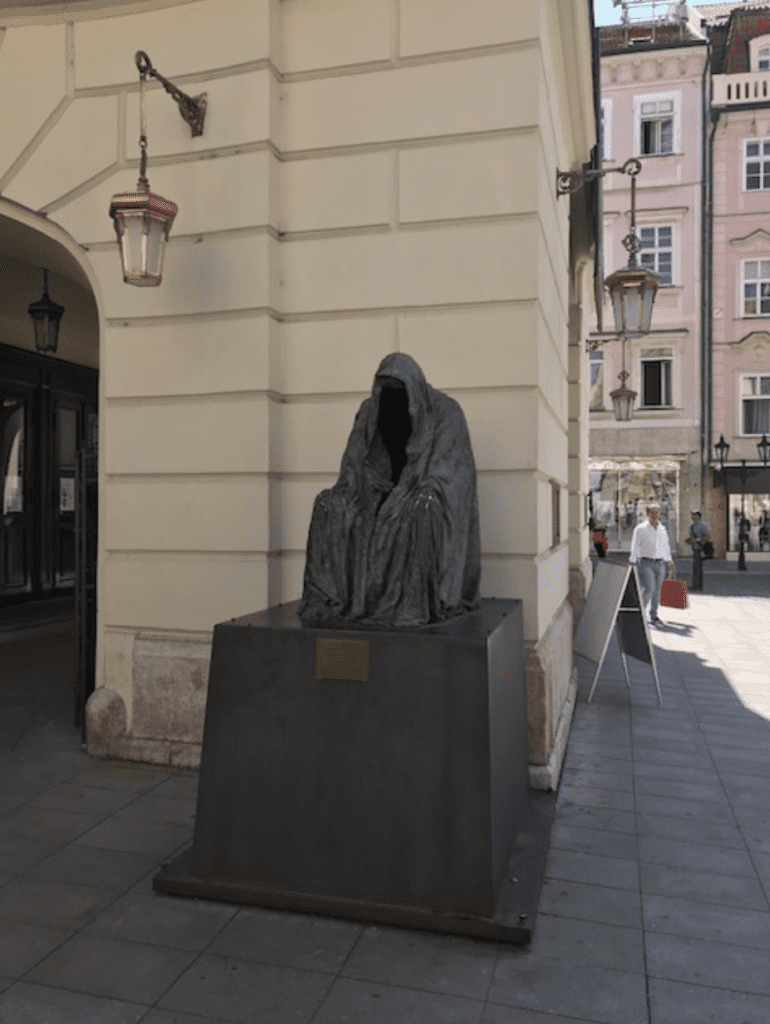 This creepy statue is in Prague, with the only plaque stating Beethoven. Just the dark space where the face would be, sitting there. It's probably considered beautiful, I (Pat) thought it was creepy!