On September 13 we were fortunate enough to meet our group of Disability Coaches from Russia that were here on an Open World program. The purpose was to expose them to the systems and equipment used by the Disability Coaches and teams in Tucson.
This group was as diverse in personalities as it was in disabilities, one wheelchaired, one with cerebral palsy, and the other 4 with no disability of their own.
Our visitors were fortunate to spend a day at Pima Community College West Campus where they met with numerous different instructors of different disciplines learning that there are alternatives for their students to sports. Steven Higginbotham, Dean of Arts, arranged for a great exposure to different arts which the visitors found most enjoyable.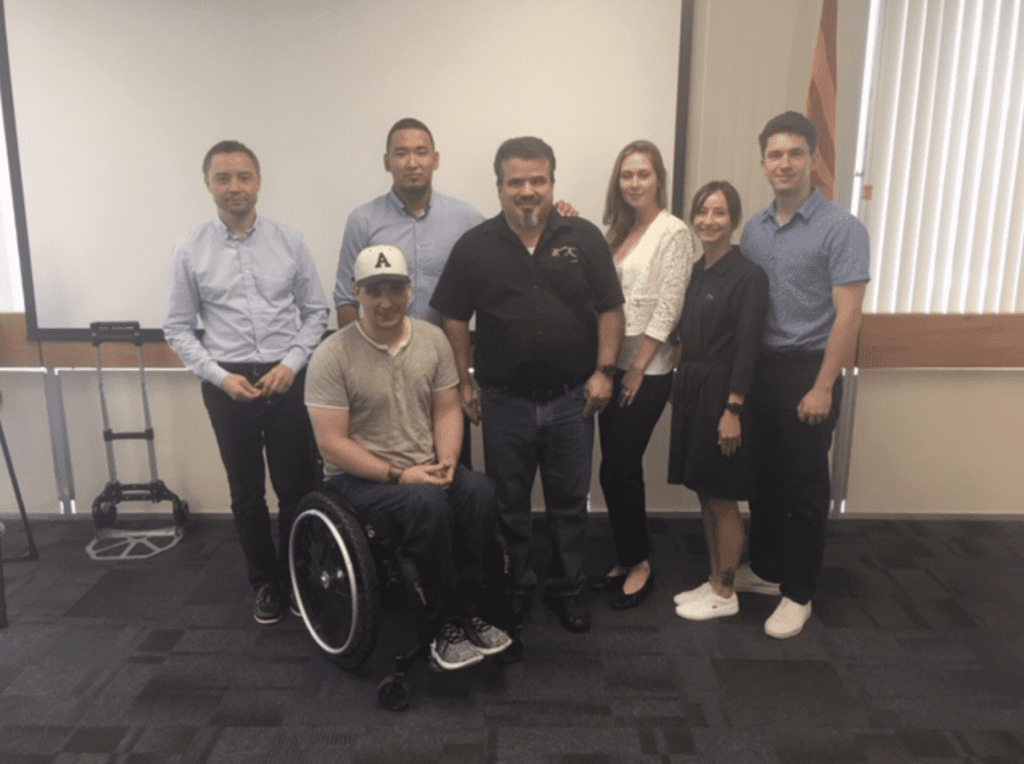 They also meet with President of West Campus, Morgan Phillips, and with the Vice president of International, Ricardo Castro-Salazar. Each presenter opened new areas of thought for the visitors and shared their life experiences with them.
On to the University of Arizona and the fabulous Adaptive Sports program there. With the assistance of Derek Brown and Pete Hughes they were able to play wheelchair basketball and wheelchair rugby (and you thought that couldn't be done, these guys go it all!).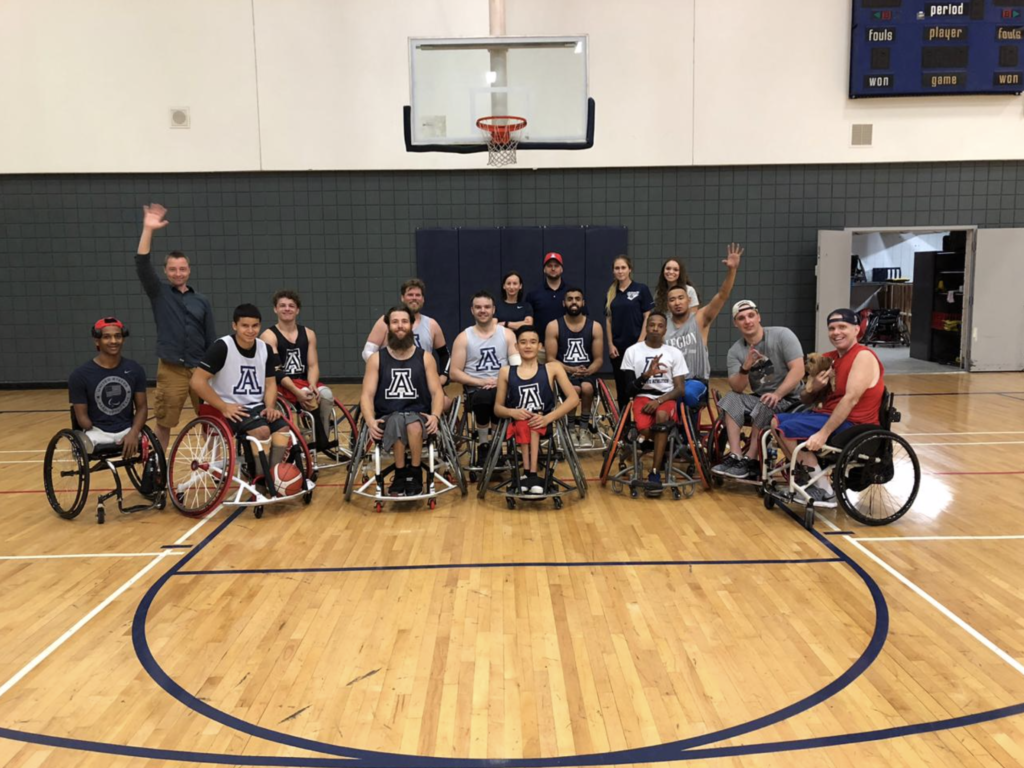 Of course that wasn't all, Southern Arizona Disability Sports not only provided them with the opportunity to cycle around Reid Park but they also were hosted to a delicious dinner by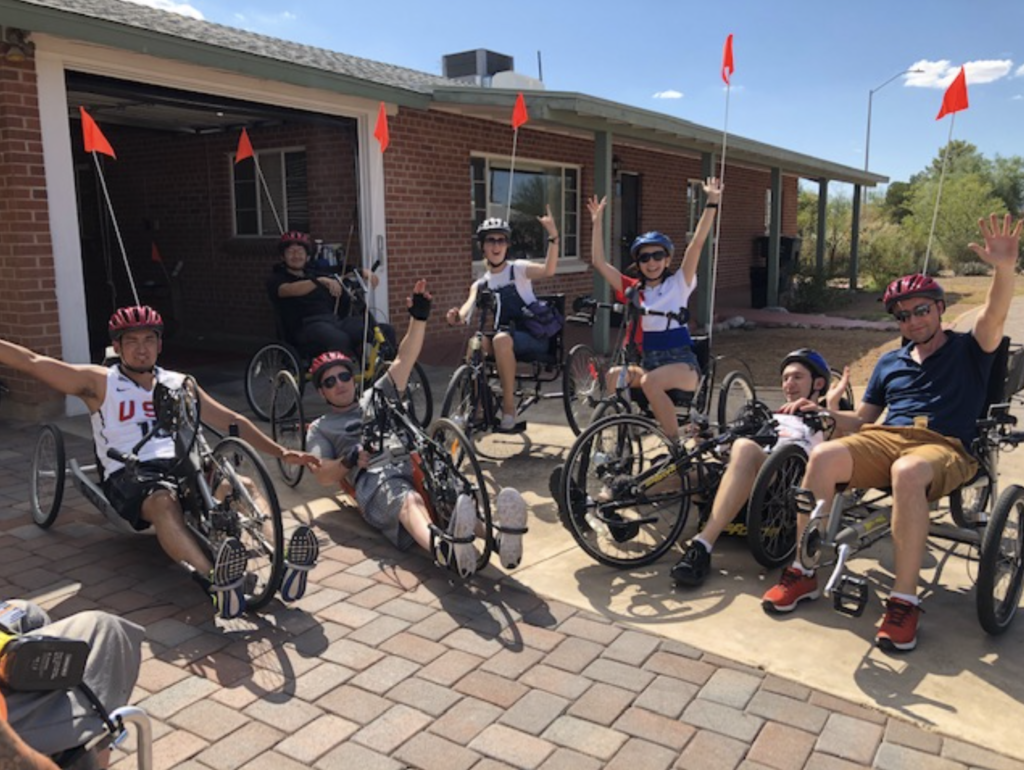 Director Mia Hansen and U of A Disability Director Pete Hughes at Mia and her husband's house.
This program would not have been possible without the gracious home stay hosts, Punch and Casey Woods and Bill and Anita Jones. Yelena stayed with Pat and Greg Watson, two visitors stayed at the Residence Inn because of the need for handicapped facilities in the bathroom. It worked out well regardless due to the kindness of the hosts picking up the hotel visitors and including them in the cultural activities.
Home hosting visitors for dinner is one of the joys of being a member. You get to know the visitors, make friends and build Citizen Diplomacy with warmth and caring!
Here Pat and Greg hosted the hotel visitors (Andrey, Dmitry, Murac) and their home stay guest (Yelena) for an American style meal. You don't have to be fancy, just welcoming. Hamburgers and the other goodies (along with some wine) made the evening truly fun!
Join us for the wonderful experience of learning about the world, right in your own home! It's easy, just go to www.cdalliance.us and go to the support page, sign up and join the world of international friendship!