Citizen Diplomacy Alliance was pleased to host a group from the Middle East that were here studying "Women in Politics and Civil Society". The group met with both men and women in the political world and leaders in education and law enforcement. This delightful group of women were a joy to host!
We want to thank Assistant Chief of Police, Carla Johnson, Council woman, Terry Rowden from Willcox, Cochise County Supervisor, Peggy Judd, Justin Allred, Lawyer from Willcox (and board member of CDA), Monica Wright from Pantano High School, The leadership from the Pascua Yaqui Tribal Police, Commander Kara Riley form the Oro Valley Police Department, CJ Karamargin from Senator Martha McSally's office, and Hilda Ladner, Diversity, Equity and Inclusion officer from Pima Community College. What a great opportunity for the group to hear from such influential people and for them to hear from the visitors.
Where were the visitors from? Bahrain; Egypt, Iraq; Jordan; Libya; Morocco, Qatar; Saudi Arabia, and Sudan. Each fabulous representatives for their countries!
At the reception we held for them they were honored to meet the candidate for Tucson Mayor, Steve Farley, who not only visited with each one but spoke to them in Arabic. He was huge hit!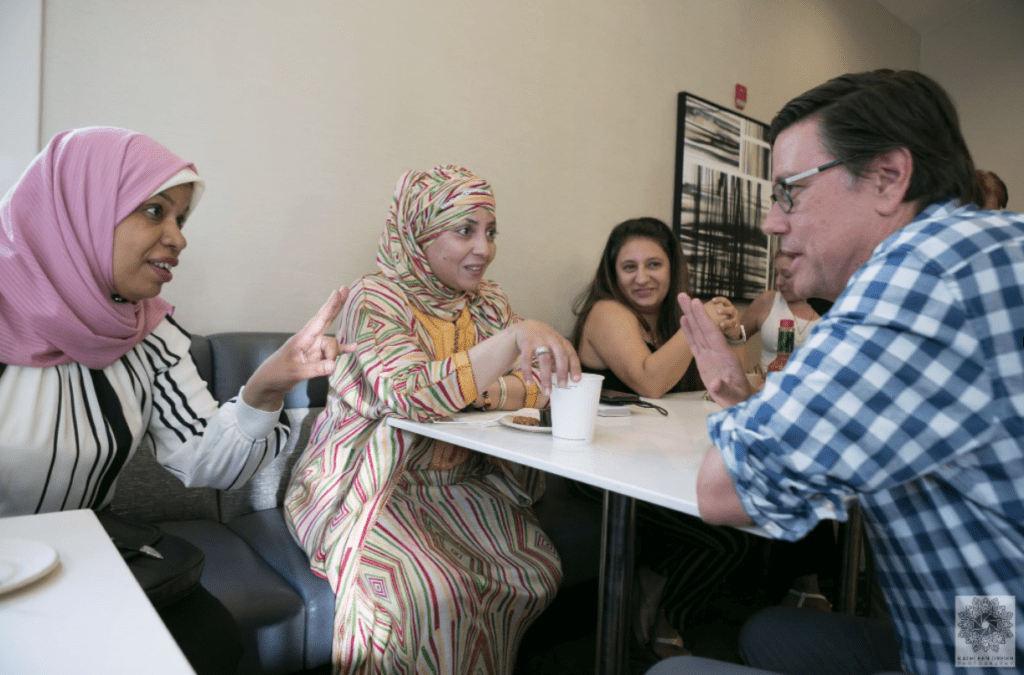 Here are some pictures from the visit.