Citizen Diplomacy Alliance hosted visitors from Kyrgyz Republic in November. The group was here to study Editorial Process for Print and Online Media.
These upper level media people were fortunate enough to meet with some top level media people while in Tucson.
Associate Professor at the University of Arizona Journalism School, Jeannine Relly, met with the group and also had them visit the Student Media newsrooms with a tour with Brett Ferea..
Dr. Jeannine Relly's research focuses on global influences on news media systems, government information policy, press-state relations, and democratic institutions, including freedom of expression and access to public information in countries that often are in conflict or in political or economic transition.
Next was the Arizona Daily Star where they met with Editor Jill Jordan-Spitz. Jorden Spitz joined the Star in 1998 as a reporter and also has served as business editor, assistant managing editor and was most recently a senior editor. Most of her time at the Star has been focused on watchdog and investigative reporting; projects she directed and edited have won 15 Lee Enterprises' President's Awards or other national honors.
Lots of fun was in store when they visited the Pascua Yaqui tribal radio station and met with Hector Youtsey, General Manager, KPYT-LPFM 100.3 FM.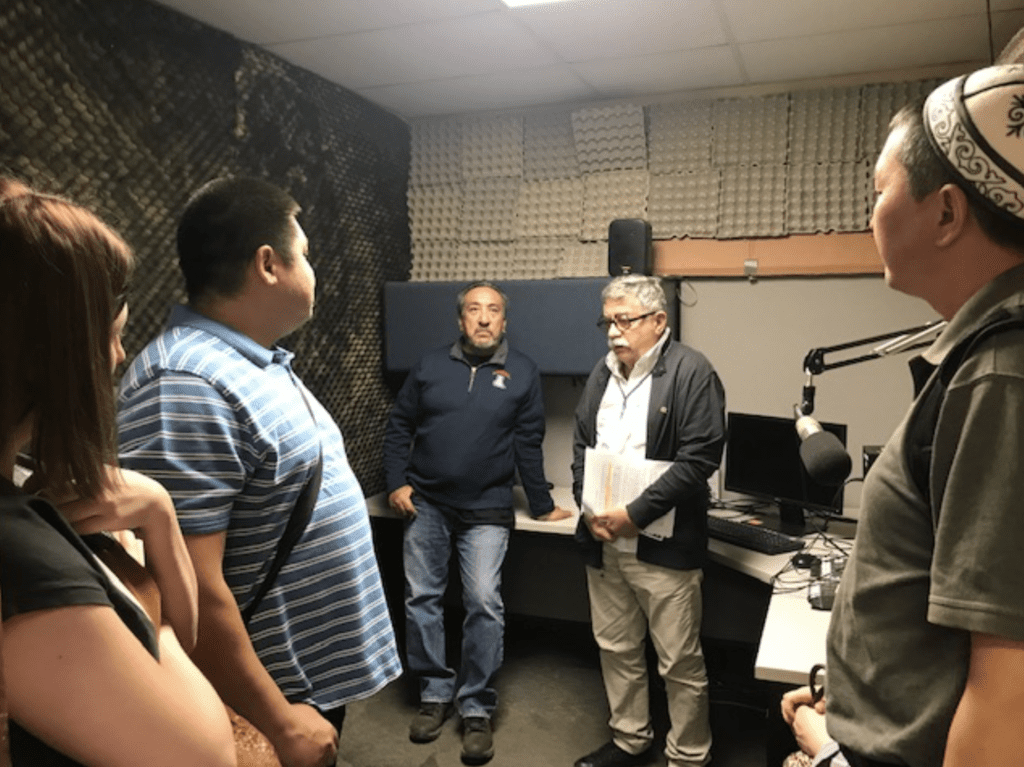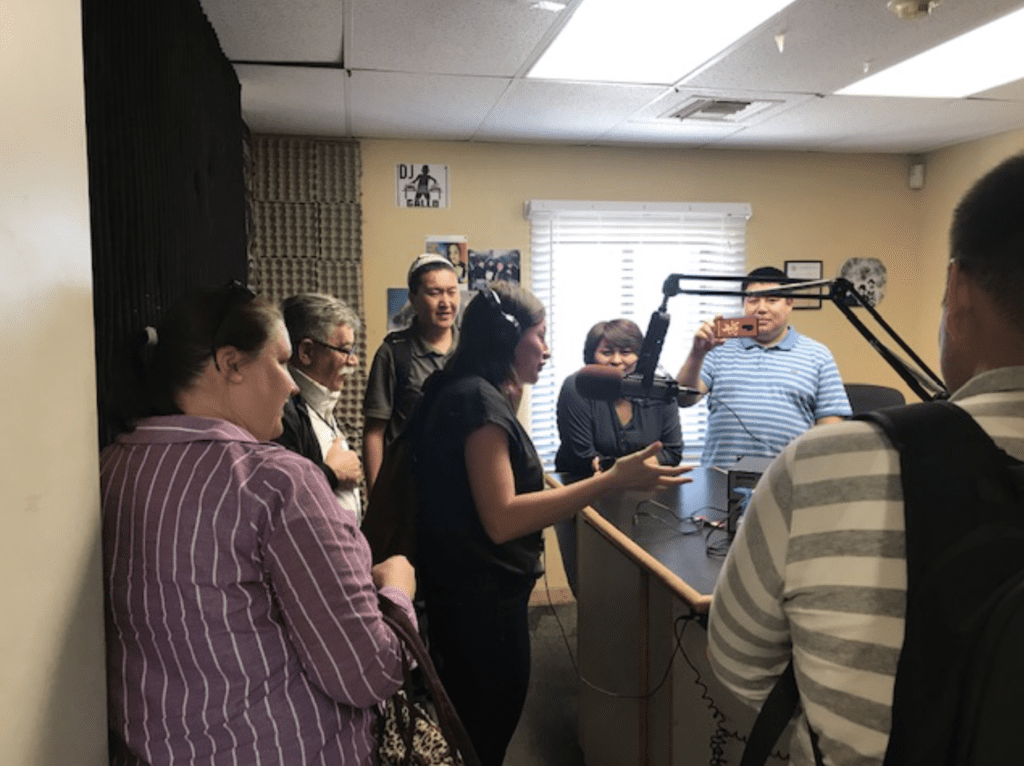 The group also visited Pima Community College Aztec Press and had a tour while visiting with the staff and instructors at the college.
The Mexican Consulate was another stop for the visitors to meet with the media head there, Christian Ramos.  Christian gave them a tour of the Art Gallery that the consulate is well known for in Tucson.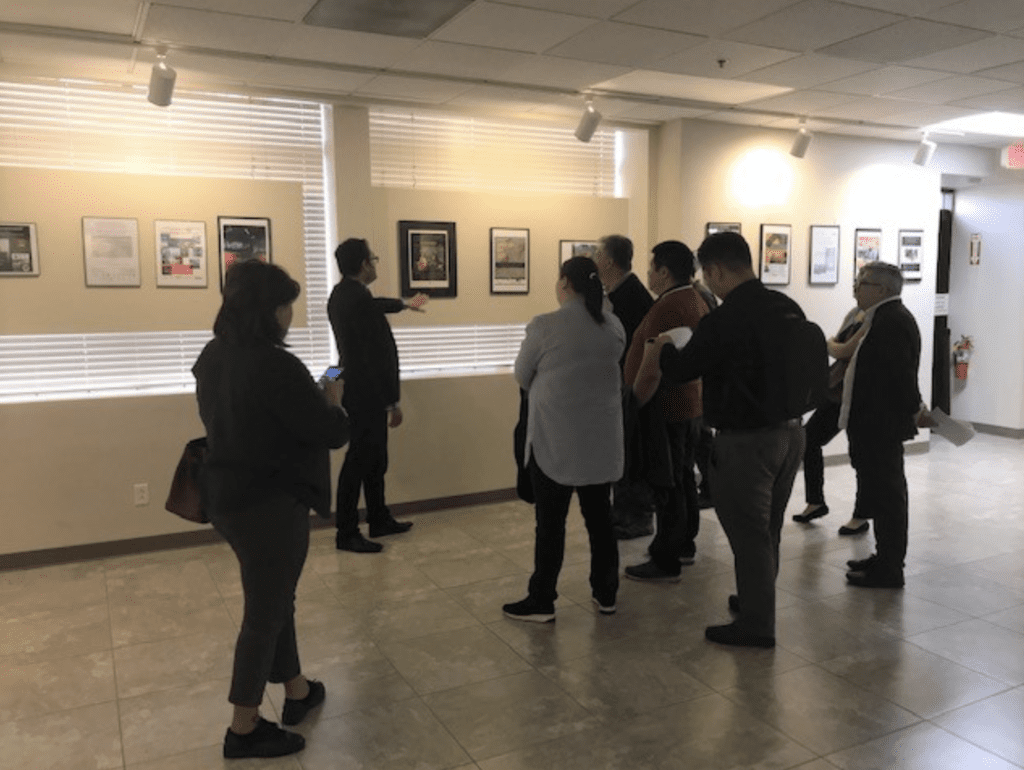 The Tucson Police Department media relations department met with the group and discussed how the department reports on the occurances in Tucson and what is happening in the department.
KGUN 9 welcomed the group to watch the live news feed at the station. This was a special treat for the group since some of them are involved in covering the news at home.
The group had home hosting while they were in Tucson. Two of the visitors were at Pat and Greg Watson's house, two at Peter Becskehazy's house and two at Bob and Cindy Hagerman's. Part of the pleasure of being a member of Citizen Diplomacy Alliance is hosting visitors and getting to know them and more about their country.
Join us today!! Just go to the membership page and join!!