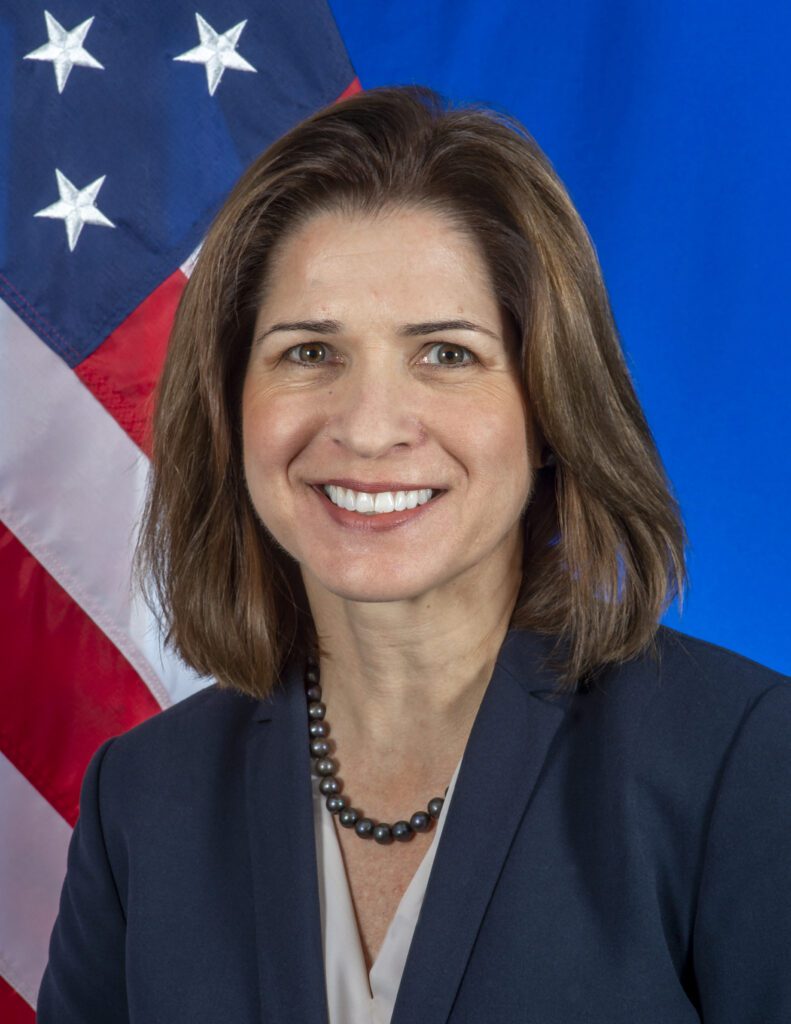 Ambassador Kate Marie Byrnes, US Ambassador to North Macedonia, started off her lively and informative World Watch ZOOM discussion by touting her host country as a success story.
She mentioned Macedonia's peaceful separation from Yugoslavia and the country's entry into the North Atlantic Treaty Organization in 2020 as NATO's thirtieth member. Known as the Former Yugoslav Republic of Macedonia (FYROM), Macedonia hosted the largest refugee camp during the bloody war that enveloped the rest of Yugoslavia.
North Macedonia participates with Vermont in an active State Partnership Program with a focus on economic and educational opportunities. North Macedonia has built up its manufacturing infrastructure in the automotive and energy industries offering potential partnerships with Pima Community College's Center of Excellence in automotive technology and repair, as well as with EV manufacturing plants in Pinal County. Ambassador Byrnes proposed an expansion of Macedonian university ties with Arizona State University to include the University of Arizona and Pima Community College.
She compared North Macedonia's demographic diversity with that of southern Arizona as opening doors for extensive cultural exchanges between the two regions. Since her host country is coping with serious pollution, exchanges in the environmental field also offer potential for climate-related programming.
Ambassador Byrnes concluded her hour-long discussion with CDA members and guests by looking forward to the several projects that may be developed between the Embassy, her host country, and southern Arizona as facilitated by CDA.
Submitted by Peter Becskehazy, Former Foreign Service Officer, member of CDA Board of Directors and Advisory Board