Citizen Diplomacy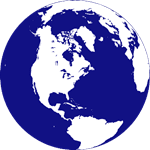 "One Handshake at a Time"
Would you like to serve as a citizen diplomat and host foreign leaders visiting Tucson? The Citizen Diplomacy Alliance for International Visitors (CD Alliance) offers unique opportunities to engage in citizen diplomacy with participants in the U.S. Department of State's International Visitor Leadership Program and other exchanges.
CDAlliance relies on volunteers to share the best of what our community has to offer. Through CD Alliance you can:
Serve as a professional resource, meeting with leaders from other countries in your professional field, exchanging ideas and methods, and making valuable connections;
Serve as a home host for a meal, an event, or occassionally an overnight stay;
Serve as a volunteer programmer organizing the schedule of activities in your community for international visitors;
Serve as an office volunteer or handle essential administrative and management tasks;
Serve as a Board member after working with the organization in other capacities;
Serve as a supporter making your own financial contribution (become member of CD Alliance) and enlisting the help of others who want to support expanded opportunities for citizen diplomacy.
If any of this interests you and to see how you can serve, please contact the CD Alliance office at 520-668-6073 and leave a message or write to us at: Citizen Diplomacy Alliance, 6615 S. Lantana Vista Drive, International Division, Tucson, AZ 85756
"You welcomed a stranger
and sent home a friend."
— Madhura M. Chatrapathy, Bangalore, India,
former participant
International
Visitor Leadership Program
Join today!

Annual Dues:
Student Membership: $15
Single Membership: $25
Family/Couple Membership: $50
Corporate Memberships: from $100-$2,000
Pay online using Square

Citizen Diplomacy Alliance
6615 S Lantana Vista Dr.
Tucson, Az 85756
Copyright 2018. Citizen Diplomacy Alliance . All rights reserved.