The group from Thailand has arrived and begun their program
Here is a picture of the interpreters and two of the visitors. Executive Director, Pat Watson, met them at the hotel upon arrival.
The group is here for "Sharing US Best Practices in development and Partnership in Region" They will meet with water experts. the University of Arizona School of Journalism, the Nogales/Santa Cruz Chamber of Commerce, Santa Cruz Sheriff's Department and Nogales, AZ water department.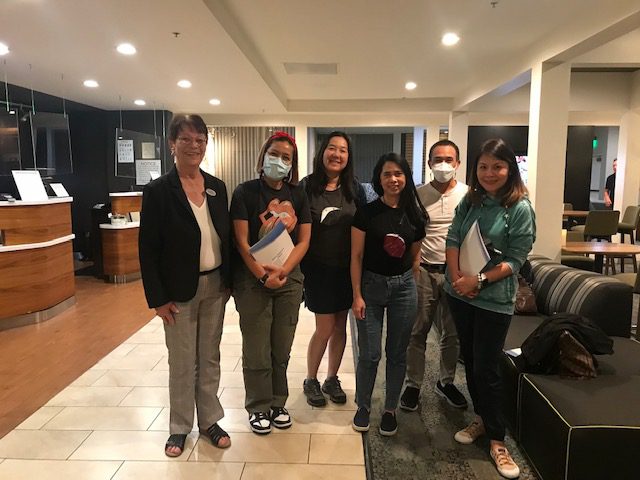 Home hosting was also a success for the visitors. Those that went to Casey Woods had the dubious pleasure of watching Casey capture a rattlesnake! Kathleen Drier enjoyed the time to visit with her guest and share experiences. David Dore took his visitor for a walk following the meal. Such a wonderful experience for all involved!!
Get involved with Citizen Diplomacy Alliance so you can also share your world with the visitors!