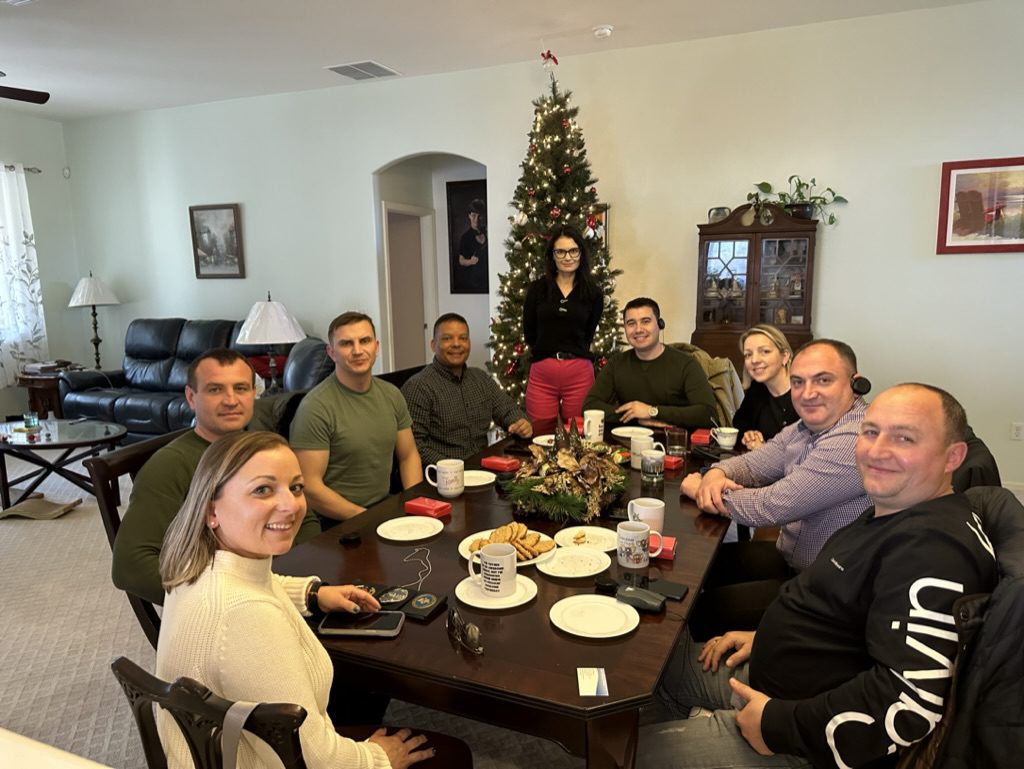 The group from Moldova was here on corruption, actually Customs and Border Patrol Customs, but since the CBP was "unable to accommodate them at this time" we arranged for them to meet with a number of different agencies and people to discuss corruption.
Here they are visiting with a current Tucson Police officer and former Chief of Police about what they have seen and done regarding the subject. The meeting was held at Watson's so the environment was very casual and happy.
These amazing visitors were so pleased with the program, said they learned so much, that they would be able to incorporate some of what they learned at home.
This was an Open World program funded by the Congressional Office of International Leadership.