We were so fortunate to have two groups from Algeria from the 15th of September with the last departure on the 23rd. Each group was here for Border Security, one was an IVLP program and one was a Department of Defense, CBP program.
There groups were absolutely delightful! Ready to learn, welcome the interaction with the presenters and social encounters and great humor. What a delight!
Here are a couple of pictures, the first is of the second group leaving Monterey Court Cafe after the mixer and the second one is of the group at Tiny's following their trip to the Sonoran Desert Museum.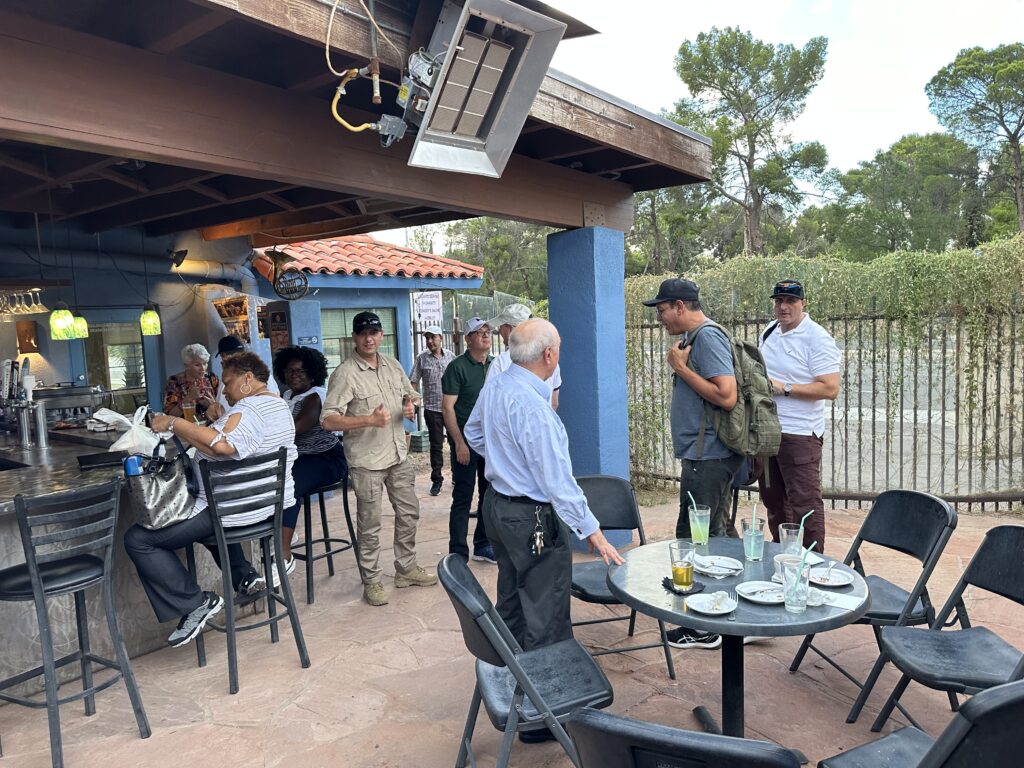 So delighted the groups were here and THANK YOU Tucson for welcoming them!