It is always fun to join the visitors at the Monetary Court Cafe for a mixer with the members of CDA and the community. Last night, May 5, 2023, we had the opportunity to visit with our visitors from Congo, Democratic republic of Congo, Ghana, Mali, Nigeria, Senegal, South Africa, South Sudan, Tunisia and their 4 interpreters.
Want to share some pictures of the group and some that show our members with them just cause it's fun!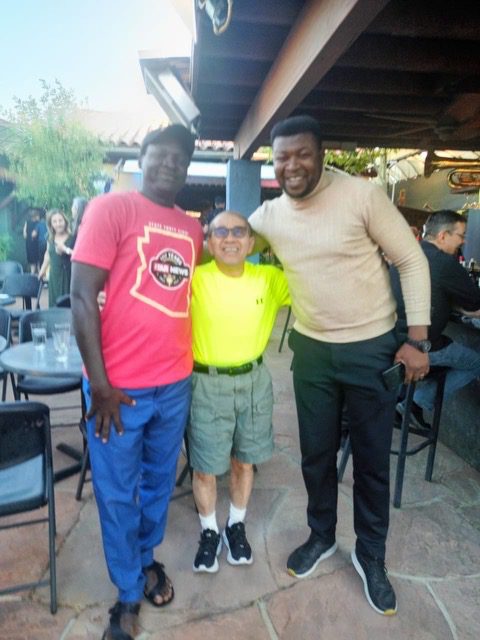 Stewart Chan and new friends!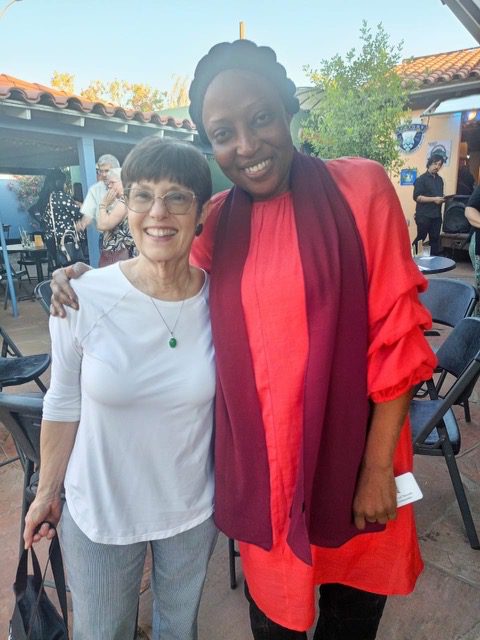 Sandy Chan and her new friend!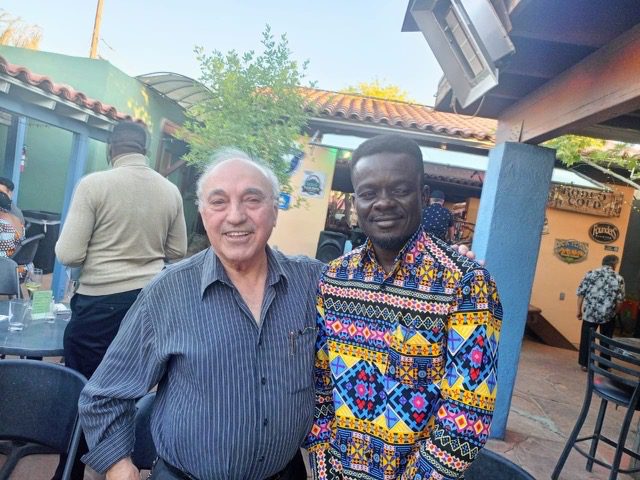 Carlo Buscemi also making friends.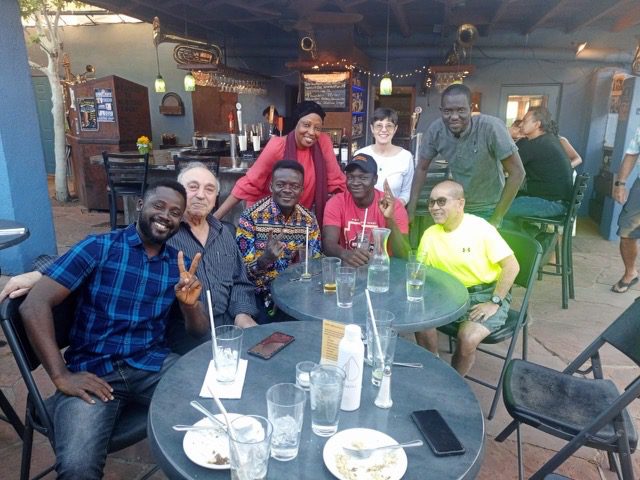 So many smiles!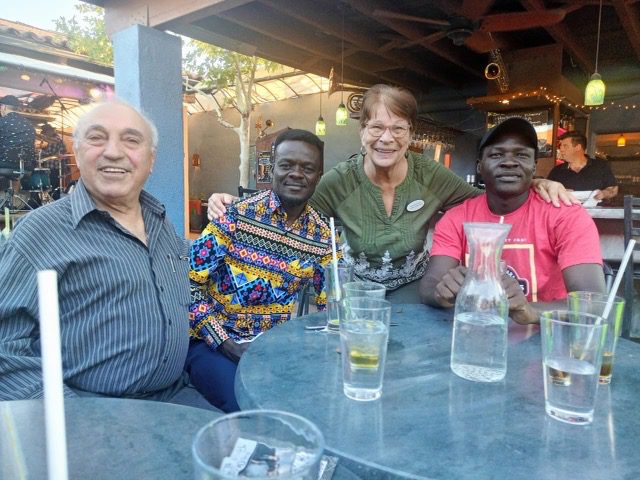 Pat Watson and Carlo along with Mr. Murye and Mr. Sullemana.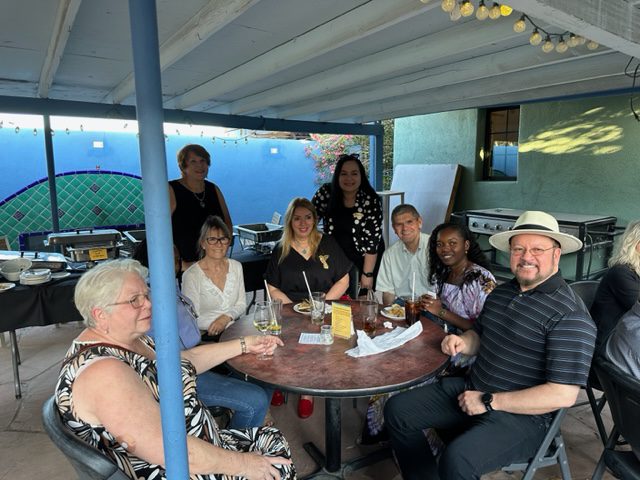 Visitors and members enjoying their conversation.
Allen and Kathy Pressel, Greg Watson and Ms. Melansi.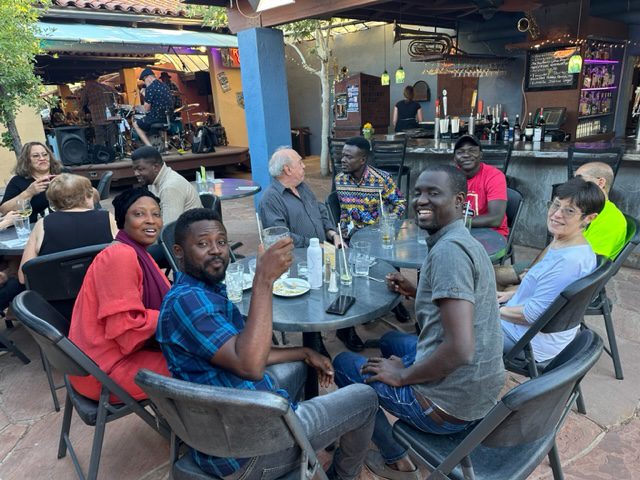 another shot of some of the group, So many great people.
This group was in for a journalism program. Thanks to the University of Arizona School of Journalism and the Pascua Yaqui radio station they had a great deal of information in the one day they were in Tucson.