Program for Venezuela
The group was welcomed to Nogales, AZ for the day, this was a one day visit following their time in Phoenix.
Manny Ruiz, Supervisor for Santa Cruz County met with the group at the County offices and shared a number of experiences with them. Supervisor Ruiz has presented to a number of our visitors and each and every group has commented on how informative he is and how they appreciated his honesty.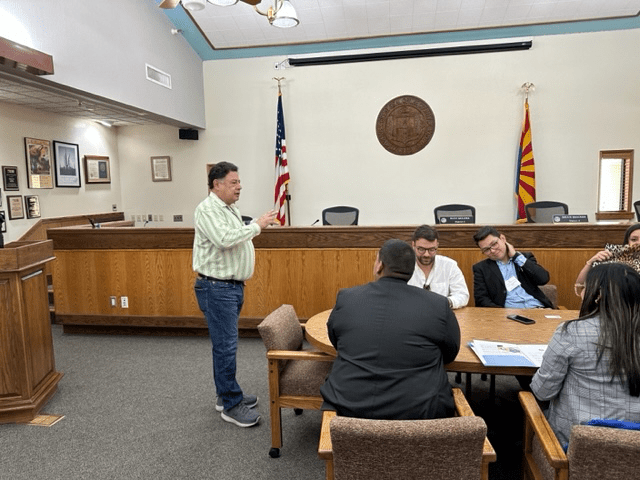 Following the meeting with Supervisor Ruiz the group stayed in the same room and were met by Consul General for Nogales, Sonora, Laura Biedebach. As always she gave an informative talk with warmth and caring. This was her last meeting with our visitors to CDA since she is retiring and moving to her home in France. We will miss her terribly but are looking forward to meeting her replacement in the coming weeks.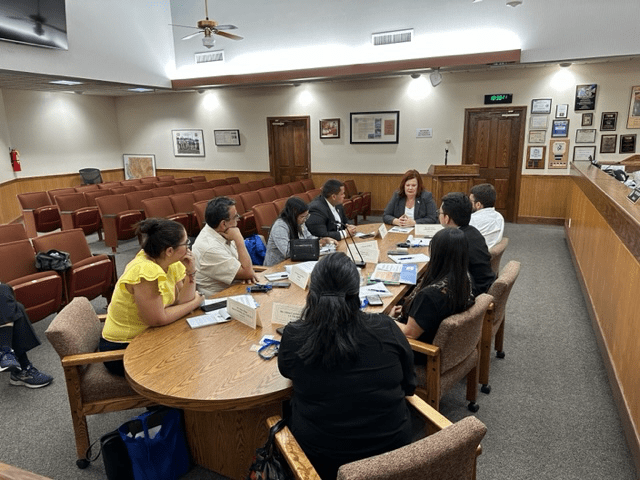 The group then went to a meeting at City Hall with Mayor Jorge Maldonado. This was a very special meeting for the group since they were all either parliamentarians or city council members. In Venezuela being the mayor is considered a very prestigious position making this meeting a very appreciated opportunity to visit with the Mayor of Nogales.
Upon the return to Tucson, and a nights rest ,the group was privileged to meet with Lisa Nutt, candidate for city council in Tucson. Lisa shared the challenges she has been facing and the process of becoming a candidate on the ticket for the general election. The group asked lots of questions and totally enjoyed the opportunity to hear of her quest.
All of the presentations were presented in Spanish,much to the delight of the visitors. The interpreters loved having the time to relax and listen to the presentations without having to work.